HOUSTON IMMIGRATION & NATURALIZATION ATTORNEYS
HOUSTON BLANKET L VISA ATTORNEYS


Assisting Major Employers Transfering Employees Abroad & Moving The World.
Blanket L Visas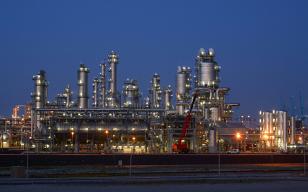 Major employers who have subsidiaries or affiliated companies abroad that regularly transfer executives and specialized knowledge skilled workers into the U.S. should take advantage of Blanket L visas instead of filing individual L-1 Intra-company Transferee applications. Under 8 C.F.R. § 214.2(l)(4), Blanket L visas are reserved for U.S. companies who (1) have annual gross income exceeding $25,000,000 per year in revenue, (2) employ 1,000 employees or more, or (3) who received at least 10 L-1 Intra-company Transferee within the past year. In addition, the employer must also qualify as stated below:
Have been an existing U.S. company for at least 1 year.
The company must engage in commercial trading, sales, or services.
The employer must have at least 3 combined affiliates or subsidiaries, either in the U.S. or abroad.
Additionally, because Blanket L is a specialized subcategory of the L-1 Visa for Intracompany Transferees, the foreign employee must meet all other requirements under L-1 visas. Finally, because the language of the blanket L regulations refers to specialized knowledge "professionals," specialized knowledge workers are required to possess bachelor's degrees to qualify under Blanket L applications.
Blanket L Application Process
The best way to utilize the employment-based options under the U.S. immigration laws is to develop an international strategy well in advance. The Houston Immigration Attorneys are experienced in helping international companies plan for their long-term foreign national recruiting needs, whether they involve the L-1 visa process or any other visa category.
The Houston Texas Blanket L Visas Attorneys at the Law Offices of Steven Tuan Pham. will meet and consult with employers, HR executives, and hiring managers in our office to determine whether the employers qualified for either an L-1 Intracompany Transfer Visa or qualified for Blanket L Visas.

A Partner and one or more of our Houston Immigration Lawyers at the Law Offices of Steven Tuan Pham. will visit our clients onsite. At Veritas, we believe that effective representation requires the attorneys to understand our client's products, services, and line-of-business. As such, it is essential for our attorneys to have the ability to see our clients' worksite, working culture, and the environment.

Prepare and gather documents and evidence and establish an exhibit to show our clients are qualified for L-1 Visas, H-1B Specialty Worker Visas, and/or Blanket L Visas.

Draft and review a detailed cover letter, stating each requirement and evidence in showing that our clients are qualified for the visa application.

Finalize and submit the application package for our clients to review prior to filing the application.
Once the Blanket-L application is approved by U.S. Citizenship & Immigration Services in the U.S., our Houston Blanket L Visa Attorneys will draft detailed L-1 Visa applications in which the employee will submit to the U.S. Consular abroad for processing. As such, Blanket L visas take away the requirement to individually file with the USCIS, saving employers precious time and cost, and effectively allow employers to conduct business globally.
DISCLAIMER


Immigration Law is a vast area of law and requires an immigration attorney with years of experience to understand the intricacies of the Immigration & Nationality Law. The information above is generalized based on current immigration law at the time this article was written. You should contact a Houston Immigration attorney at the Law Offices of Steven Tuan Pham. for more information. Law Offices of Steven Tuan Pham is a Houston-based Immigration Law Firm where customer's satisfaction is the focus of our legal services. Call the Houston L-1A and L-1B Intracompany Transferee Attorneys and the Houston L-1 Visa Lawyers at the Law Offices of Steven Tuan Pham. today at 713-517-6645 or complete our Online Contact Form.
Serving Clients in Houston, West Houston, Southwest Houston, Sugar Land, Katy, Copperfield, Memorial, Spring, Northwest Houston, Northchase, Spring Cypress, Champion Forest, The Woodlands, Kingwood, Humble, Lake Houston, Midtown, Memorial, West Oaks, Royal Oaks, Clear Lake, League City, Westchase Business District, Harris County, and Galveston County.