HOUSTON IMMIGRATION & NATURALIZATION ATTORNEYS

Houston & U.S. E-3 AUSTRALIAN SPECIALTY WORKER VISA ATTORNEYS

General Information Regarding E-3 Specialty Worker Visas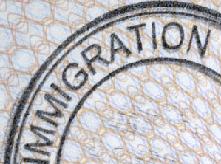 E-3 Specialty Worker Visa were created to meet the demand of shortages of professional worker that is limited to 65,000 annual limitation by H-1B's. However, EB3 Specialty worker visa is only reserved for Australian professionals and have clear advantages over the traditional H-1B visa. EB-3 visas are limited to 10,500 per year.  This number is NOT within the 65,000 numerical limits of H-1B visas.  Although similar to the H-1B visas, the E-3 visa has several key elements that are similar to the E category; and thus, the E-3 visas are more flexible for Australian nationals.
Australian professionals who are qualified under "specialty occupations", as defined by the DOL, can come to the U.S. on E-3 Visas. "Specialty Occupation," as defined under INA Section 214(i)(1).  "Specialty Occupation" requires that the job embodies a specialized area of knowledge and a bachelor degree or an equivalent (2 years degree and 2 years experience or four years of experienced in a designated field).  Also, similar to H-1B the employer must file a Labor Condition Application with the U.S. Department of labor prior to filing for the E-3 abroad. 
Advantages of E-3 Specialty Worker Visas
Unlike H-1B, but similar to other E categories such as an E-2 Treaty Investor Visa, spouses of E-3 visa holders may work for any employer in the U.S.  In addition, the E-3 applications may be filed directly abroad at the U.S. Consular Office.  If you are currently in the U.S., the Houston E3 Visa Attorneys at the Law Offices of Steven Tuan Pham. will assist you in filing a change-of-status application with the USCIS and apply for the E-3 Visa Status here in the U.S.  Lastly, another advantage of the E-3 Visa is that it is issued on a 2-year basis but can be renewed indefinitely.  So long as the foreign national can demonstrate that he or she does not have the intent to permanently reside and work in the U.S., the E-3 visa can be renewed.  Though, this requirement is not usually scrutinized under the E categories.  
How Do I File An E-3 Specialty Worker Visa
Because E-3 Specialty Worker visas are under the E category, it can be filed directly with the U.S. consular office in Australia. Speciaty Workers under H-1B, as well as Intracomapny transferees under L-1 must go through the duplicate process of filing with the USCIS and subsequently transferred or refile the applications with the Consular officer abroad. As such, E-3 visa applicants will save time and resources in filing directly in Asutralia. To assist in the preparation and filing of E-3 visas, the Houston U.S. Consular Processing Lawyers and the Houston E-3 Australian Specialty Worker Visa Attorneys at the Law Offices of Steven Tuan Pham. will provide you with the initial phone consultation and answering all your questions and concerns.  In addition, our attorneys will prepare and organize a croevr letter (brief) documenting evidence and prepare the exhibits.  Finally, our experienced U.S. Immigration Attorneys and our U.S. Consular Processing Lawyers will assist you through the consular processing interview. Our West Houston Nonimmigrant Application Lawyers have assisted many clients to obtain approved non-immigrant visas, even after an initial denial.  Please contact the Houston Texas E-3 Australian Specialty Occupation Visa Lawyers at the Law Offices of Steven Tuan Pham. for a personal consultation.
DISCLAIMER

Immigration Law is a vast area of law and requires an immigration attorney with years of experience to understand the intricacies of the Immigration & Naturalization Law. In addition, the U.S. Consular Officers are keen to scrutinize the foreign national's "immigration intent" for non-immigrant visas, especially visitor visas. Please contact the Houston Nonimmigrant Visa Attorneys and the Houston E-3 Visa Lawyers to ensure proper documentations to show that the foreign national does not have the presumed "immigrant intent."  Please call the Houston Australian U.S. – Australian Immigration Attorneys and the Spring Texas E-3 Specialty Worker Visa Immigration Lawyers at the Law Offices of Steven Tuan Pham. today at 713-517-6645 or complete our Contact Form.
Serving Clients in Houston, West Houston, Southwest Houston, Sugar Land, Katy, Copperfield, Memorial, Spring, Northwest Houston, Northchase, Spring Cypress, Champion Forest, The Woodlands, Kingwood, Humble, Lake Houston, Midtown, Memorial, West Oaks, Royal Oaks, Clear Lake, League City, Westchase Business District, Harris County, and Galveston County.