HOUSTON IMMIGRATION & NATURALIZATION ATTORNEYS


HOUSTON TEXAS PERM LABOR CERTIFICATION ATTORNEYS
PERM Labor Certification Applications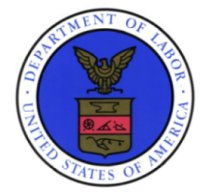 Certain employment-based immigrant petitions require employers to obtain an approved PERM application prior to filing the immigrant petition for foreign employee. PERM is an online application for labor certification with the U.S. Department of States. Traditionally, the process was filed through a "paper application" and created a huge backlog. Employers, petitioners, have had to waite 3 to 4 years until the application was approved. The PERM electronic process that is currently being use reduced the paper work; and thus, the U.S. Department of Labor (DOL) has been able to adjudication PERM applications in matters of weeks, and sometimes with days, from the day of application. Although the PERM application itself is not difficult, there are a numer of requirements in which employers must satisfied prior to electronically filing the application. Please contact the Houston PERM Application Attorneys and the Houston Labor Certification Application Lawyers at the Law Offices of Steven Tuan Pham. for assistance in preparing and filing your PERM.
Which I-140 Employment-based Immigrant Petition Requires PERM?
Prior to being able to sponsor employee who are professionals with advanced degrees and exceptional ability (employment-based 2nd preference) and employee who are professional and skilled worder under employment-based 3rd preference, employers must first file and receive approved labor certificates through PERM. Employment-based immigrant pettiions under EB-1, EB-4, and EB-5 categories do not required a PERM application. As stated above, there are certain requirements prior to filing that will required the employer to work with our Houston PERM Application Attorneys and the Houston PERM Lawyers at the Law Offices of Steven Tuan Pham..


What Are The Requirements Under PERM?
There are five requirements with which the employer has to comply prior to filing the PERM with the DOL. Some of these requirements are time and date sensitive and must be filed in chronological orders. It is essential that an experience Houston immigration attorney assist employers in this process to insure all requirements are executed correctly and timely, avoiding expensive corrections and advertisements. The fuve requirements are as follow:
First, the employer must list the job with the state's workforce commission for at least 30 days;





An advertisement in a major, local, newspaper for two consecutive Sundays;





Employers need to place a job notice at the place of employment for at least 10 consecutive business days;





The U.S. Immigration PERM Attorneys and the Texas PERM Lawyers at the Law Offices of Steven Tuan Pham. will assist the employer obtaining prevailing wage determination from the state's workforce or labor commission. In Texas, the labor department is the Texas Workforce Commission or (TWC).





Finally, the employer must also complete three of the followings:




Participating in the recruitment of the proposed opening in a job fair;

Posting the position on employer's website;

Placing the job at job-search website other than the employer's;

On-campus recruiting at local colleges and universities;

Recruitment through trade or professional organizations such as placing a posting on their website or media;

Use of private employment search firm, head-hunters, or executive search firms;

Devise and utilize an employee referral program with incentives;

Posting the job opening at a campus career placement office;

Advertisement in local and ethnic newspapers (in addition to the posting stated above); or

Place radio and television advertisements.
Once all the requisite requirements are met, our North Houston PERM Application Attorneys and our Northwest Houston Labor Certificate Lawyers will electronically file the appplication with the DOL. Although no documents need to be submitted. After the application is submitted, depending on the company and order in which the application is received, the DOL will issue its decision. Although rare, the DOL may "audit" the employer by requesting the evidence of compliance. Audits are common for newly formed corporations or employers with limited numer of employees. As such, employers should keep records of all postings and advertisements as required. Employers are encouraged to consult with the Houston PERM Application Law Firm and our West Houston PERM Attorneys at 713-517-6645 prior to filing the PERM.
DISCLAIMER


Immigration Law is a vast area of law and every situation is unique. You should NOT rely on the limited information on this general site in replacing a personal consultation with an experienced Houston PERM Application Lawyer or an experienced Houston PERM Labor Certificate Application Attorney. There may be legal issues, depending on the facts and circumstances, that go to the merit of the case, in which you may not be aware. Please feel free to give us a call at 713-517-6645 , or to contact us online, for more information. Call the Houston PERM Immigration Attorneys and the Spring Houston PERM DOL Labor Cert Lawyers at the Law Offices of Steven Tuan Pham. today at 713-517-6645 or complete our Contact Form.
Serving Clients in Houston, West Houston, Southwest Houston, Sugar Land, Katy, Copperfield, Memorial, Spring, Northwest Houston, Northchase, Spring Cypress, Champion Forest, The Woodlands, Kingwood, Humble, Lake Houston, Midtown, Memorial, West Oaks, Royal Oaks, Clear Lake, League City, Westchase Business District, Harris County, and Galveston County.