HOUSTON IMMIGRATION & NATURALIZATION ATTORNEYS
HOUSTON TN-1 CANADIAN PROFESSIONAL WORKER VISA ATTORNEYS & U.S. TN-1 SPECIALTY WORKER VISA LAWYERS
Assisting Clients Obtaining TN-1 Visas Through Border Entry Applications
TN-1 Canadian Professional Specialty Worker Visas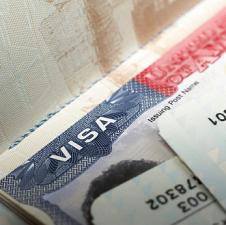 TN-1 Visas are Treaty NAFTA visas created specifically for Canadians who qualified as a "Specialty Occupation" professionals. Qualified applicants may obtain TN-1 status to work in the U.S. by simply filing the application with the U.S. Customs & Border Protection Officer at the Port of Entry (POE). The advantages of TN-1 visas are that there is no annual limit in the number of TN-1 visa. In addition, the process is less burdensome, less costly, and does not require months, or even years, such as H-1B and other categories. An employer who desires to hire a Canadian under TN-1 can realistically expect the potential employee to start within weeks, if not days. The Houston TN-1 Visa Attorneys at the Law Offices of Steven Tuan Pham. are experienced with Canadian immigration issues and in filing TN-1 NAFTA Visa applications for Canadian nationals. Please contact one of our Houston TN-1 Specialty Worker Visa Lawyers for a personal consultation.
Traditionally, TN-1 Visas were issued for 1 year periods. At the end of the visa status each year, TN-1 holders must return to the border or at a U.S. or at a POE to get a TN-1 Visa stamp on their passports. Recently, the USCIS has issued new regulations, permitting Canadians to obtain an initial 3-year TN-1 visa and a 3-year extension. The welcoming change will save employers and Canadians time and costs in filing applications. This change also positively affects employer's ability to file for PERMs and I-140 immigrant petitions under employment-based for employees without having to worry about the 30-60 days issues (aliens that entered the U.S. within 30-60 days may not file for immigrant visa applications). Please contact our Houston Canadian Visa Attorneys and our Houston TN-1 NAFTA Lawyers for more information in filing for a new TN-1 Visa application or renewing your TN-1 Visa status without leaving the U.S.
Requirements and Application Procedures For TN-1 Visas
There must be a detailed job offer from the employer, stating the position, the job requirements, duties, and proposed salary.

The Houston Texas TN-1 Specialty Professional Visa Attorneys at the Law Offices of Steven Tuan Pham. will meet and consult with the applicant in our office to determine whether the applicant is qualified as a "professional" (i.e. having a degree that is equivalent to a U.S. bachelor degree) and whether the proposed position is a "specialty occupation."

The Houston TN-1 Canadian Visa Attorneys at Veritas will check with the Texas Workforce Commission and determine whether the proposed salary is sufficient under the prevailing wage.

If necessary, our Houston TN-1 Visa Application Attorney will assist the employer in reviewing and revising the job requirements to meet the specialty occupation as intended;

Prepare and gather documents and evidence and establish an exhibit to show our clients are qualified for TN-1 Visas.

Draft and review a detailed cover letter, stating each requirement and evidence in showing that our clients are qualified for the visa application.

Finalize and submit the application package for our clients to review prior to filing the application.
Remember, TN-1 Visas are only available to Canadian citizens, not Canadian permanent residents or Mexican nationals, even though Mexico is a party under NAFTA. The applicant must also be a "professional" and the job requirement is that of a "specialty worker." Finally, the proposed salary must meet the prevailing wage set forth by the State's Department of Labor's agency. If you feel that you may be qualified for a TN-1 visa, please feel free to contact our Houston Texas TN-1 Visa Attorneys or our U.S. TN-1 Visa Lawyers at the Law Offices of Steven Tuan Pham..




DISCLAIMER


Immigration Law is a vast area of law and requires an immigration attorney with years of experience to understand the intricacies of the Immigration & Nationality Law. In addition, the USCIS and U.S. Consular Offices are keen to scrutinize the Applicants' qualifications under TN-1 Visas, especially the prevailing wage. Please contact the Houston TN-1 Visa Attorneys and the Houston TN-1 Canadian Professional Worker Visa Lawyers to ensure proper documentations to show that you have met all requisite requirements for a TN-1 Visa. You are invited to call the Houston Immigration Attorneys and the U.S. Texas TN-1 Visa Immigration Lawyers at the Law Offices of Steven Tuan Pham. today at 713-517-6645 or complete our Contact Form.
Serving Clients in Houston, West Houston, Southwest Houston, Sugar Land, Katy, Copperfield, Memorial, Spring, Northwest Houston, Northchase, Spring Cypress, Champion Forest, The Woodlands, Kingwood, Humble, Lake Houston, Midtown, Memorial, West Oaks, Royal Oaks, Clear Lake, League City, Westchase Business District, Harris County, and Galveston County.