HOUSTON IMMIGRATION & NATURALIZATION ATTORNEYS

HOUSTON L-1(A) & L-1(B) INTRACOMPANY TRANSFEREE ATTORNEYS


Assisting Employers Transferring Foreign Employee and Moving The World.
L-1 Intracompany Transferee Visas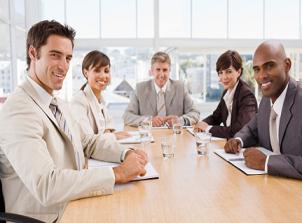 L-1 intra-company transferee visas are non-immigrant visas that allow companies with international presence, such as a foreign subsidiary or a foreign parent company, to transfer executives, managers, and essential employees to the United States. There are two classifications under L-1 Intra-company Transferee Visas. L-1A classification is reserved for executives and managers, while L-1B classification is reserved for essential employees with specialized knowledge. The Houston Texas L-1 Intracompany Transferee Visa Attorneys and the Houston L-1A Intracompany Transferee Visas for Executives Lawyers at Veritas Legal group have assisted employers to transfer employees globally and to apply for other nonimmigrant visa applications. Our Austin Texas Immigration Attorneys and the Dallas Texas Immigration Lawyers also provide telephonic consultations for employers outside the Houston metroplex. Please contact a West Houston Immigration Lawyer at the Law Offices of Steven Tuan Pham. at 713-517-6645 for a personal consultation.
L-1 Classifications & Requirements
To be eligible for L-1 Visas, the petitioning employer must demonstrate that the foreign national employee is an "intracompany transferee." Federal regulations defined an intra-company transferee as, "an alien who, within three years preceding the time of his or her application for admission into the United States, has been employed abroad continuously for one year by a firm or corporation or other legal entity or parent, branch, affiliate, or subsidiary thereof, and who seeks to enter the United States temporarily in order to render his or her services to the branch of the same employer or parent, affiliate, or subsidiary thereof in the capacity that is managerial, executive, or involves specialized knowledge. 8 C.F.R. § 214.2(l)(1)(ii)(A). Essentially, to qualify under an L-1 visa, the foreign national employee must have been employed by the sponsoring company or its parent, subsidiary, or affiliated company for at least one year within the preceding three years. Moreover, the person must seek to enter the U.S. to work temporarily as a manager, an executive, or an essential employee who possesses specialized knowledge and skills. Lastly, the person must enter in the same or similar capacity, as a manager, an executive, or an employee with specialized knowledge about the company, its product, and/or operations.
Requirements For L-1A Intra-Company Transferee Visas for Managers and Executives
The Code of Federal Regulations narrowly interprets definitions for "Managers" and "Executives." Under 8 C.F.R. § 214.2(l)(1)(ii)(B), a "manager" is defined as, an employee who manages the company, a division, or department for such organization. The person must have supervisory tasks over others, which may include other managers and supervisors. The manager must have the capacity to hire and fire employees directly under his or her supervision. Finally, the manager must have discretionary power to operate the company or department on a day to day basis.
Under 8 C.F.R. § 214.2(l)(1)(ii)(C), requires that the executive under L-1A must have "executive capacity," which is defined as a person to directs the organization's management or a major component or function of the organization. An executive also establishes goals and policies of the organization, a component of the organization, or a function of the organization. Also, the person must be able to exercise broad discretionary decision making power. Finally, the executive only receives general direction from high-level executives, the board of directors, or shareholders.
In preparing for your L-1A Intracompany Transferee Applications, our Houston L-1A Visa Attorneys will prepare a detailed cover letter, attaching exhibits and evidence showing that you are qualified for each of the requirement set forth above for L-1A Intracompany Managers and Executives Transferees. The over letter will direct the adjudicating officer to governing law and regulations, and providing evidence, showing that our clients met each requirement. Having an experienced U.S. immigration Attorney preparing detailed and organized arguments will enhance your ability to obtain an approved visa. Sometimes, a well documented cover letter is the difference between a visa application being denied and an application being approved.
L-1B Intra-Company Transferee Visas for Employees With Specialized Knowledge
An L-1B classification is reserved for a foreign employee who possesses specialized knowledge. The Federal Regulations defined "specialized knowledge" as, knowledge of the "petitioning company's products, research, services, techniques, management, equipment, or interests and its applications in the international marketplace, or advanced knowledge or expertise in the organization's processes and procedures. 8 C.F.R. § 214.2(l)(1)(ii)(D) and (E).
Advantages of L-1 Visas
Congress recognized that in this global economy, products and services transpire across border. Thus, to stay competitive, it is essential that employers have the ability to transfer key employees abroad to the U.S. on a temporary basis for special projects. In addition, Congress also recognized that employees abroad may have specialized knowledge of the company's products and services. Thus, allowing said employees to come to the U.S. on a temporary basis would be more cost effective, allowing U.S. employers to stay on the competitive edge with foreign companies. The L-1 visa category was designed for this particular purpose and allows companies to easily transfer of managers, executives, and essential employees from offices abroad to the U.S.
Understanding the needs by U.S. employers, Congress adopted the L-1 category that is far more effective and advantageous than many other non-immigrant visas. Unlike many other non-immigrant visas, with the exception of an H-1B visa, L-1 is a "dual-intent" visa. Usually, non-immigrant visas are intended to be temporary basis and the foreign national must overcome the presumption that he or she has immigrant intent. A "dual-intent" visas, such as an H-1B visa or an L-1 visa, allows the employee to come to the U.S. temporary, but it does not inquire into the applicant's non-immigrant intent. In addition, the L-1 visa is also far more advantageous than the H-1B category. Unlike H-1B visa category, the L-1 category is not subject to an annual cap that limits the number visa application each year. There is no limitation to the number of L-1 visas to be applied each year. Additionally, unlike H-1B and many other non-immigrant visa categories, spouses of L-1 visa holder are allowed to work in the U.S. by filing an application for employment authorization with the USCIS.
Application Procedures for L-1 Visas
Because of the complexity of immigration law, an employer who wishes to sponsor an employee through L-1 Intra-Company Transfers, as well as other nonimmigrant visas, such as H-1B, should consult an experienced Houston Business Immigration Attorney at the Law Offices of Steven Tuan Pham.. Our Attorneys will provide a detailed consultation and information that is required for your application. Subsequent to the initial consultation and upon retaining our services, our Houston L-1 Intra-Company Transferee Attorneys and our Houston Texas Immigration Lawyers will prepare a detailed cover letter and assist you in gathering documentations and evidence to submit your application. Prior to filing the application, our attorney will meet with you, or send you an electronic copy, to review the documents and verify information submitted. Only after careful review by our Houston Immigration Attorneys with the employer would we send out your application.
Subsequent to your review and approval, the West Houston Immigration Lawyers at the Law Offices of Steven Tuan Pham. will send the application to USCIS, along with the appropriate filing fees. The L-1 visa application may be expedited through premium processing in which the USCIS will make its initial decision with 15 business days from the date of approval. Premium processing will cost the applicant $1,000 U.S. additional to the L-1 Application and the Change of Status Application, if applicable.
Once the application is approved by the USCIS, the foreign national employee may use the approval letter to file for an L-1 Visa abroad. If the foreign national employee is abroad, the USCIS will send the application to the designated U.S. Consulate abroad. If the employee is in the U.S., the application must be accompanied by an application to change status from one nonimmigrant category, such as a B-1 visitor visa, to an L-1 visa.
Upon reviewing the application, the U.S. Consular Officer will decide to either provide an initial L-1 for either three years for an existing company or for 1 year if the U.S. company is a new employer. A new company is defined as a U.S. legal entity that has been doing business through a parent, branch, affiliate, or subsidiary for a period of one year or less. 8 C.F.R. section 214.2(l)(1)(ii)(F). Within the initial 1 year of arrival, the foreign national employee must demonstrate that he or she has successfully establish the company's presence and fully functional. At the end of the first year period, the foreign national employee must file an application to extend the L-1 status in the U.S. An L-1 employee for an existing company will need to renew the L-1 stats after the initial 3 years period and 2 additional two-years renewal, for a maximum of 7 year in the U.S. Of course, the U.S. employer may want to file an immigrant petition, Form I-140, for the foreign national employee within this 7 years period so that he or she can permanently remain in the U.S. As stated above, an L-1 is a dual-intent visa and the USCIS will not inquire into whether the foreign employee intent to depart the U.S. at the end of his or her visa period.
DISCLAIMER


Immigration Law is a vast area of law and requires an immigration attorney with years of experience to understand the intricacies of the Immigration & Nationality Law. The information above is generalized based on current immigration law at the time this article was written. You should contact a Houston Immigration attorney at the Law Offices of Steven Tuan Pham. for more information. Law Offices of Steven Tuan Pham is a Houston-based Immigration Law Firm where customer's satisfaction is the focus of our legal services. lease contact the Houston L-1A Intra-company Transferee Visa for Executives and Managers Attorneys and the Houston L-1B Intra-company Transferee Visa for Essential Employee Lawyers of the Law Offices of Steven Tuan Pham. for more information. Our Houston Immigration Attorneys can be reached at 011-713-517-6645 or complete our Online Contact Form.
Serving Clients in Houston, West Houston, Southwest Houston, Sugar Land, Katy, Copperfield, Memorial, Spring, Northwest Houston, Northchase, Spring Cypress, Champion Forest, The Woodlands, Kingwood, Humble, Lake Houston, Midtown, Memorial, West Oaks, Royal Oaks, Clear Lake, League City, Westchase Business District, Harris County, and Galveston County.