HOUSTON IMMIGRATION & NATURALIZATION ATTORNEYS
HOUSTON U VISA ATTORNEYS & U.S. U VISA VICTIM OF CRIMES LAWYERS
U Visas and Victims of Criminal Activity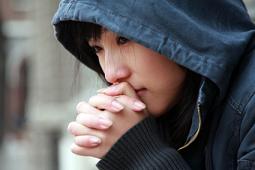 The Victims of Trafficking and Violence Protection Act of 2000 created U Visas category to protect those that are victims of violence but are afraid to come forward in assisting authorities because of the immigration status. The Act provides for 10,000 U Visas available each year. Further it offers not only protection and temporary benefits to alien victims but is intended to assist law enforcement officials to investigate and prosecute criminal activities.
To be eligible, INA Section 101(a)(15(U) requires that the applicant must show:
The Applicant is a "qualifying victim" who suffered substantial physical or mental abuse due to a "qualifying criminal activities;"

The Applicant has credible and reliable information to establish detailed knowledge of the criminal activities;

The Applicant has been helpful with local and/or federal authorities in the investigation and prosecution of such criminal activities.

The criminal activities are within the U.S. jurisdiction, including its territorial water and territories, or violated federal law by which the U.S. as extraterritorial jurisdiction.
The "qualifying criminal activity" could be any one of those that are delineated under the Act, including but is not exclusive to abductions, domestic violence, blackmailing, extortion, false imprisonment, felonious assault, genital mutilation, hostage taking, rape and sexual assaults, incest, involuntary servitude, kidnapping, manslaughter, murder, obstruction of justice, perjury, peonage, prostitution, abusive sexual contact, sexual exploitation, slavery, torture, and trafficking. In addition, the applicant must be a "qualifying victim," which could be the person who suffered from the direct action of the criminal activity, as well as family members of the deceased victim. Finally, "substantial" physical or mental abuse refers to the harm that may impair the person's emotion or physical persons. In qualifying the substantiality requirement, the Houston U Visa Lawyers and the U.S. U Visa Victim of Criminal Activities Lawyers will inquire into the nature of the physical or mental abuse, or both. For example, a person that has been locked up forcibly, and was threatened to report to ICE and INS could be construed as substantial mental abuse. The devil is in the details; and thus, our Houston Immigration Lawyers will assist you to narrow down your qualifications.
If approved, U Visa status holder may remain in the United States for up to four (4) years. Like T Visa applicants, eligible family members, such as spouse and unmarried children under 21 of the qualifying applicant who is over 21 years of age may also filed as dependents. If the qualifying applicant is under 21 years of age, spouses, children, unmarried siblings under 18, and parents may also be dependents. Individuals granted U nonimmigrant status would obtain legal status to remain in the U.S. and will also be provided referrals to nongovernmental organizations for assistance and additional resources, and automatic employment authorization.
Green Cards For Victim of Crimes Under U Visa
After the initial four (4) years, the U nonimmigrant alien may apply for adjustment of status to be a green card holder 90 days prior to the expiration of the U Visa status. Further, family members who are qualified as dependents may also file for adjustment of status. However, the applicant must be able to demonstrate that he or she (and the dependents) will face retaliation and would be in danger if they were to return to the home country.
DISCLAIMER


Immigration Law is a vast area of law and requires an immigration attorney with years of experience to understand the intricacies of the Immigration & Nationality Law. Whether an Applicant is qualified to apply for a U Visa depends heavily on the fact and the circumstances in which the criminal activities occur. In addition, the USCIS will carefully reviewing the Applicants' qualifications under U Visas, especially the "substantial physical or mental abuse" requirement. Please contact the Houston U Visa Victims of Crimes Attorneys and the Houston U Visa Victim of Criminal Activity Lawyers to ensure there are sufficient documentations to show that you have met all requirements stated above. Please contact the Houston Immigration U Visa Attorneys and the U.S. Texas U Visa Immigration Lawyers at the Law Offices of Steven Tuan Pham. today at 713-517-6645 or complete our Contact Form.
Serving Clients in Houston, West Houston, Southwest Houston, Sugar Land, Katy, Copperfield, Memorial, Spring, Northwest Houston, Northchase, Spring Cypress, Champion Forest, The Woodlands, Kingwood, Humble, Lake Houston, Midtown, Memorial, West Oaks, Royal Oaks, Clear Lake, League City, Westchase Business District, Harris County, and Galveston County.