HOUSTON IMMIGRATION & NATURALIZATION ATTORNEYS

HOUSTON TEXAS U.S. CONSULAR PROCESSING IMMIGRATION ATTORNEYS

Assisting Petitioners & Applicants Traversing The U.S. Consular Application Process
U.S. Consular Processing Immigration Applications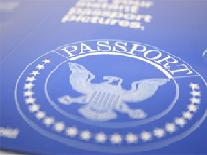 Consular processing is the process in which the U.S. Department of State (DOS) reviews and qualifies immigrant and non-immigrant applications that are filed abroad. Depending on the type of application, whether such application is an immigrant or non-immigrant visa petition and the various categories of non-immigrant visa applications and its qualifications, the requirements may vary drastically. Nevertheless, there are some patterns that the Houston Immigration Attorneys and the U.S. Consular processing Lawyers at the Law Offices of Steven Tuan Pham. have recognized similar patterns in the reviewing process, as well as the interview. Our Houston U.S. Consular Processing Lawyers regukarly assist our clients in preparing immigrant and nonimmigrant applications for Consular applications. Please contact a Houston Immigration Lawyer or a Houston Consular Application Attorney at the Law Offices of Steven Tuan Pham for assistance
U.S. Consular Processing For Immigrant Applications
There are two primary types of immigrant petititions, family-based immigrant petitions and employment-based immigrant petitions. For immigrant petitions, the U.S. Consular will scrutinize the family relationships. Obviously, the Petitioner and Beneficiary must meet all requirements under the particular application category. However, the primary concern is whether there is a bonafide relationship between the Petitioner and the foreign Beneficiary. The Houston Immigration Lawyers and the Houston Immigrant Petition Attorneys at Veritas will carefully review each relationship requirement, obtain supporting documents and fact, and insure that such issue would not be a concern. Contact a Houston Immigration Attorney and see how we can help.
With respect to employment-based immigrant petitions, the U.S. Consular will scrutinize the Petitioning employer's background , as well the prospective employee's qualifications. The Consular Office uses a variety of methods to investigate and resolve concerns or suspicions, including but not exclusive to visiting the home and work place of the individual beneficiary abroad, review and inspect the employer's and the sponsor's workplace, including financial documents, transaction history, bill of sales, purchase agreements, etc... This is especially true in cases where the employer has an affiliate or subsidiary abroad. 
U.S. Consular Processing For Nonimmigrant Applications
In a non-immigrant visa categories, the Consular Officer will carefully review the employer's and the employee's qualifications. In addition, the Officer will inquire into the prospective employee/applicant's intent to permanently remain in the U.S.  With the exceptions of L-1 and H-1B visa, all other non-immigrant visa applicants must demonstrate that he or she doe not have immigrant intent. That is, the applicants must demonstrate that he or she has the intent to depart the U.S. the status ends in the U.S.  Immigrant intent is a presumption in which the applicant must be able to overcome. Please consult with our experienced Houston U.S. Consular Processing Attorneys and our North Houston Consular Processing Lawyers for more information and preparation prior to attending an interview with the U.S. Consular office abroad. 
DISCLAIMER


Immigration Law is a vast area of law and every situation is unique. You should NOT rely on the limited information on this general site in replacing a personal consultation with an experienced Houston Immigration Lawyer or an experienced Houston Consular Processing Application Attorney. There may be legal issues, depending on the facts and circumstances, that go to the merit of the case in which you may not be aware. Applicants who have previously violated immigration law, including illegal entry or overstayed, as well as those that have prior criminal convictions, must consult one of our U.S. inadmissibility Attorneys to apply for an Inadmissibility Application along with your visa applications. Please feel free to give us a call at 713-517-6645 or complete our Contact Form.
Serving Clients in Houston, West Houston, Southwest Houston, Sugar Land, Katy, Copperfield, Memorial, Spring, Northwest Houston, Northchase, Spring Cypress, Champion Forest, The Woodlands, Kingwood, Humble, Lake Houston, Midtown, Memorial, West Oaks, Royal Oaks, Clear Lake, League City, Westchase Business District, Harris County, and Galveston County.