HOUSTON IMMIGRATION & NATURALIZATION ATTORNEYS

HOUSTON TEXAS FAMILY-BASED IMMIGRANT PETITION ATTORNEYS & DALLAS TEXAS I-130 PETITION LAWYERS


I-130 Family-based Immigrant Petitions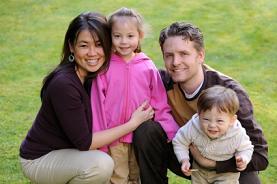 For more than half a century, the cornerstone of U.S. Immigration and Nationality law has been focussed on reuniting family members through family-based immigrant petitions. Over the years, Congress has come to undterstand the importance of family bonds and family unity. As such, immigrants today enjoy a wide range of preference-based immigration statuses. Essentially, U.S. citizens and permanent residents (green-card holders) can petition for and sponsor immediate relatives (please see below) to come to the U.S. American citizens can sponsor their spouses, parents, children of all ages and of any marital status, and brothers and sisters through family-based immigrant petitions (I-130 Petitions). Permanent residents may sponsor spouses and children under the age of 21 and are single, as well as children that are over 21 and are married. The Houston Texas Immigrant Petition Attorneys and the Houston Family-based Immigrant Application Lawyers at the Law Offices of Steven Tuan Pham. have assisted hundreds of family members obtain immigrant visas and reunite them with families from all over the world. Our experienced Houston Immigration Appeal Attorneys and our Houston Texas Consular Application Lawyers have also assisted numerous clients in successful appeals and to reopen immigration applications that were initially denied by the USCIS or the U.S. Consular Office abroad. Please contact our Houston Immigrants Lawyer and Houston Immigration Attorney should you have any question or concern.
Types of Immigrant Visa Applications
I-130 Immigrant Petitions For Immediate Relatives
U.S. citizens can sponsor immediate relatives through petitions for alien relatives, I-130 applications. "Immediate relatives" are parents, spouses, and single children under 21 of U.S. Citizens.  An immigrant visa is immediately available at the time of filing for the benefit of these foreign nationals. That is, there is no limit to the number of immigrant visas available for immediate relatives each year, but there is a minimum limit for "non-immediate relatives" under the preferences set forth below. However, it is not to say that an immediate relative would be able to come to the U.S. immediately after the USCIS approved the I-130 application. There will be a waiting period for visa processing and pending applications, including a successful FBI background, security, check.
I-130 Immigrant Petitions For Non-Immediate Relatives (Preferenced Based I-130 Petitions)
Non-immediate relatives are divided into 4 different preferences, from 1 through 4.  The number does not correspond to any one privilege over another. Rather, the preferences are set only to correspond to the family relationships. Preferenced based immigrant petitions for family members have a numerical limit in which only a certain amount of visas are available for each preference annually. As such, there is usually a waiting period ranging from 1 to 2 years or more. In addition, those that have chargeability (nation of birth) from China, Mexico, The Philippines, and India usually have a much longer waiting period in some categories. Please contact tye Houston family-based immigrant application attorneys at the Law Offices of Steven Tuan Pham. for more information regarding visa availability. The four preferences for family based immigrant petitions are as follow:
First Preference - Children of U.S. citizens that are over 21 but are not married




Second Prefernce - (A) Spouses and children of U.S. permanent residents that are under 21 and are not married; and (B) Children of U.S. permanent residents that are over 21 but are not married.




Third Preference - Children of U.S. citizens that are over 21 and are married.
Fourth Preference - Brothers and sisters of U.S. citizens.
Application Procedures For I-130 Immigrant Petition For Alien Relatives
U.S. citizens and permanent residents petitioners who reside in the U.S. must file petitions on behalf of their relatives the the USCIS District Office presiding over their jurisdiction. Those that are living abroad may file an immigrant petition for their relatives in the USCIS abroad, usually located within the closest U.S. Consular Office. If the application is filed with the local District Office, the USCIS will transfer the application to the National Visa Center (NVC) after it has been approved. The NVC will process the application and it makes sure all documents and other requirements are met prior to transferring to the U.S. Consular Office abroad. The U.S. Consular will schedule an interview appointment for family members based on a chronological order of application in the home country. The family member must visit a civil surgeon and the regional peace officer for medical testing, obtain vaccinations, and obtain any criminal records prior to attending the interview. Those that have certain medical conditions or past criminal record, including immigration violations, such has previous undocumented (illegal) entry, must also file an I-601 or an I-212 Inadmissibility Waiver and Extreme Hardship Waiver applications. The procedures of filing the Indadmissibility Waivers and the Extreme Hardship Waivers vary from one Consular Office to another. Be sure to contact the Houston Family-based Immigrant Application Attorneys and the U.S. Consular Immigrant Petition Attorneys at Veritas for more information. If approved and the FBI background check is positive, an immigrant visa will be issued for the person to immigrate to the U.S.
Upon arriving in the U.S., the foreign national will be inspected by a U.S. Custom and Border Protection (CBP) Agent at the port of entry, also known as "POA." At the inspection, the Officer can make a determination that the applicant is either admissible or is inadmissible. With the later, the foreign national will be advised to go through a secondary inspection in which more detailed questions may be asked. Foreign nationals with approved immigrant applications may still be denied entry should the CBP Officer determines that the person is inadmissible for one reason or another. It is important to contact one of our Houston Border Crossing Attorneys and our Houston Custom and Border Entry Lawyers for assistance in preparing a brief prior to departing the home country. The brief would provide evidence and explainations as to why the alien is admissible, especially in cases where the foreign nationals have entered the U.S. on numerous occasions, have a past criminal record, or had previously violated an immigration law, including previous illegal entry, over-staying, and/or out of status.
DISCLAIMER


Immigration Law is a vast area of law and every situation is unique. You should NOT rely on the limited information on this general ste in replacing a personal consultation with an experienced Houston Family Based Immigration Lawyer or an experienced Houston Family--based Immigration Petition Attorney. There may be legal issues, depending on the facts and circumstances, that go to the merit of the case, in which you may not be aware until after a thorough consultation. We invite you to contact one of our Houston Family Sponsor Immigration Attorneys and the Spring Family-Based Immigration Lawyers at the Law Offices of Steven Tuan Pham. today at 713-517-6645 or complete our Online Contact Form.
Serving Clients in Houston, West Houston, Southwest Houston, Sugar Land, Katy, Copperfield, Memorial, Spring, Northwest Houston, Northchase, Spring Cypress, Champion Forest, The Woodlands, Kingwood, Humble, Lake Houston, Midtown, Memorial, West Oaks, Royal Oaks, Clear Lake, League City, Westchase Business District, Harris County, and Galveston County.