HOUSTON IMMIGRATION & NATURALIZATION ATTORNEYS

HOUSTON TEXAS IMMIGRATION BAIL BOND ATTORNEYS

Assisting Immigration Detainees Obtaining Immigration Bail Bonds
Deliver (Detention) Immigration Bonds & Voluntary Departure Bonds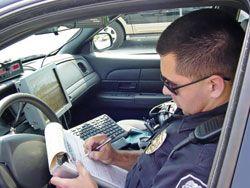 INA Section 236 authorizes the Attorney General (AG), at his discretion, to release foreign nationals that are in detention, while such persons currently have pending removal proceedings. There are two types of immigration bonds, the detention bond and the voluntary departure bond. Detention Bonds (formally known as "Delivery Bonds") are a form of federal bond that are set for detainees held by the Bureau of Immigration and Customs Enforcement (ICE) pending a removal or deportation hearing for future court appearances. Voluntary Departure Bonds are immigration bonds provided for foreign nationals who were granted voluntary departure either during or after the removal proceedings. The foreign national deposits into the court the bond to ensure the departure within the discretionary 90 or 120 days voluntary departure period.
Immigration bonds are similar to other state and federal bonds in that they are designed to guarantee the appearance of the foreign national at a removal proceeding and departure, as well as any other required appearances. Bonds posted for immigration charges are also subject to immediate government forfeiture should the detained individual failed to appear in immigration court. Unlike state and federal bonds in a criminal allegation, the only release options for ICE detainees are (1) cash bond paid directly to the Bureau of Immigration and Customs Enforcement (ICE), or (2) present a surety bond through a bail bondsman licensed to handle immigration bonds. Immigration bondsmen have additional requirements and must file special applications with the Department of Homeland Security. Because of the strenuous requirements, as well as the likelihood that a Respondent in a Removal Proceeding would not appear from removal purposes, it is difficult to obtain a surety bond through a bail bondsman.
Application Process for Immigration Bonds
To apply for a Detention Bond, the Houston Immigration Deportation Defense Lawyers and the Houston Immigration Removal Attorneys at the Law Offices of Steven Tuan Pham. will file an application and request the immigration judge. Although an application may be filed at any time, it is most often filed at the time of the Master Calendar Hearing. If the immigration judge denies the Detention Bond request, our Houston Removal Defense Attorneys will contact the local ICE office and make such request with the Field Office Director. The Director would schedule a date in which a Bond Adjudication Officer would review documents and evidence and make conclusive determination based on the evidence. The Houston Immigration Bond Lawyers will assist you in preparing an evidence package and supplement with your Bond request application. To apply for Voluntary Departure and for Voluntary Departure Bond, the Houston Immigration Bond Attorneys and the Houston Deportation Bond Lawyers will make such requests at either your Master Calendar hearing or at the end of your "Merit Hearing."
Immigration Bond Eligibility Requirements
Our Spring Immigration Attorneys will work with your family, friends, relatives, and the community to obtain evidence to show that you (1) do not pose a risk to society or the security risk to the U.S. government; (2) will not be a flight-risk; and (3) your release would be in the best interest of the public (community). The ability for our Houston Immigration Deportation Defense attorneys to present these arguments largely relies on open communication with you, your family, your community leaders, and your employer. Should you or your friends and relatives have any questions regarding bonds, please feel free to contact our Houston Immigration Bonds Lawyers at the Law Offices of Steven Tuan Pham..
DISCLAIMER


Immigration Law is a vast area of law and every situation is unique. You should NOT rely on the limited information on this general site in replacing a personal consultation with an experienced Houston Immigration Lawyer. In filing for immigration bonds, it is important to remember that the decision whether to grant or denial the bond request application is in the Attorney General's total discretion. As such, the immigration court and the ICE Field Office Director has total discretion and the decisions are not appealable. To improve your chance of obtaining an immigration bond, please contact the Houston Immigration Bond Lawyers at the Law Offices of Steven Tuan Pham.. You are welcome to contact our law office at 713-517-6645 or complete our Online Contact Form.
Serving Clients in Houston, West Houston, Southwest Houston, Sugar Land, Katy, Copperfield, Memorial, Spring, Northwest Houston, Northchase, Spring Cypress, Champion Forest, The Woodlands, Kingwood, Humble, Lake Houston, Midtown, Memorial, West Oaks, Royal Oaks, Clear Lake, League City, Westchase Business District, Harris County, and Galveston County.