HOUSTON IMMIGRATION & NATURALIZATION ATTORNEYS

HOUSTON I-212 (INA SECTION 212(h) Inadmissibility Waiver & 212(h) Extreme Hardship Waiver Attorneys
INA Section 212(h) Exclusion Waiver on Certain Criminal Grounds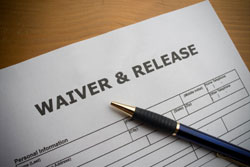 Section 212(h) of the Immigration and Nationality Act (INA) proscibes which foreign nationals are inadmissible and available waivers. In this article, we will use the terms "exclusion" and "inadmissibility" interchangeably. Please contact the Houston Inadmissibility Waiver Attorneys and the U.S. I-212 and I-601 inadmissibility lawyers for more information regarding your specific situation.
A conviction of certain criminal crimes, such as an aggravated felony or a crime involving moral turpitude, would render a foreign national removable (deportable). Under immigration law, a conviction includes a "guilty" or "nolo contender" for the purpose of deferred adjudication. In addition, a criminal conviction, even on a lesser ground, may prohibits the ability for the person to obtain a visa at the U.S. Consular Office abroad or at the Port of Entry (POE) with the U.S. Custom and Border Protection (CBP). It is important to remember that even if the U.S. Consular in the applicant's home country granted a visa, the person may still be denied entry should the CBP determines that the person is in admissible.
Consequently, be sure that you speak to an experienced Houston and U.S. Immigration Lawyer regarding border entry, especially if you have a previous criminal conviction or violated U.S. immigration law, such as entering without inspection (EWI), overstaying your visa, or was out of status. Persons who frequently enter the U.S. using visa waiver may also be denied entry. You should speak to one of our Houston B-1 and B-2 Visa attorneys regarding obtaining a multi-entry visitor visa. The following texts are information regarding waivers applicable to criminal convictions. To understand waivers based on other grounds of inadmissibility, please see my previous blog on this issue or visit our website.
Waivers That Are Available For Criminal Convictions
There are two waivers available for foreign nationals who have criminal convictions under INA §212(h)(1). First, 212(h)(1)(A) waiver is available if the immigrant establishes that (1) the criminal conviction or act that makes the alien is excludable occurred more than 15 years before the date of the alien's application for a visa, entry, or adjustment of status. The exception to the 15 years requirement is if the foreign national is excludable for prostitution under INA §212(a)(2)(D)(i) or INA §212(a)(2)(D)(ii).; (2) the admission to the U.S. of such alien would not be contrary to the national welfare, safety, or security of the United States its citizens, and (3) the alien must demonstrate that he or she has been rehabilitated.
Under INA §212(h)(1)(B), a waiver is available for close family members if the immigrant establishes that he or she is the spouse, parent, son or daughter or a United States citizen or an alien lawfully admitted for permanent residence and that the alien's exclusion would result in extreme hardship to the United States citizen or lawfully resident spouse, parent, son or daughter of such alien. Extreme hardship is different from normal hardship. Separations from immediate family members are considered to be normal hardship. Extreme hardships may include, but are not exclusive to:
Medical needs and the inability to provide such care in the home country to the U.S. citizens and permanent residence immediate family members;

Loss of education and economic opportunities for U.S. citizens and permanent residence immediate family members;

Inability to financially support dependents, including elder parents, spouses, and children who are U.S. citizens and green-card holders; and

Language and cultural barrier for U.S. citizens and permanent residence immediate family members;




Foreign Nationals Who Are Eligible For a Section 202(h) Waiver
Certain crimes that were committed, irrespective if there was a conviction or where it was taken place, such as murder or criminal acts involving torture, or an attempt or conspiracy to commit murder or a criminal act involving torture, are permanently inadmissible. For most other criminal convictions, waivers are available for most grounds of exclusion under INA §212(h)(1). It is important to remember that INA Section 212(h) waivers are only applicable to "immigrant applicants;" and thus, only those that are beneficiaries of an immigrant petition are allowed to file for 212(h) waivers. Thus, if you are a nonimmigrant, you may seek for an application for waiver of inadmissibility under I-601, but not under I-212.
As stated, no waiver is available for serious aggravated felonies such as murder, criminal acts involving torture, or convictions of trafficking of controlled substances, unless the drug trafficking crime is a single offense involving the simple possession of 30 grams or less of barbiturates (marijuana). In addition to the above, no waiver shall be granted in the case of a permanent resident if either since the date of such admission the alien has been convicted of an aggravated felony or the alien has not lawfully resided continuously in the United States for at least 7 years immediately preceding the date of initiation of proceedings to remove the alien from the United States. Contact our Houston Inadmissibility Waiver Attorneys to determine whether you are eligible for I-212 waivers.
Section 212(h) Waivers Are Discretionary by the U.S. Attorney General
Finally, the INA Section 212(h) waivers are in the discretion of the Attorney General, including the Board of Immigration Review and the Immigrant Court (Executive Office of Immigration Review). A denial by the immigration court may be appealed with the Board of Immigration Appeals (BIA. However, an affirmation of same by the BIA shall be final. No federal court shall have jurisdiction to review a decision of the Attorney General (the immigration court and the BIA) to grant or deny a waiver.
Please contact the Houston Exclusion and Inadmissibility Waiver Lawyers and the U.S. Inadmissibility Waiver Attorneys at the Law Offices of Steven Tuan Pham. for further information and assistance. Law Offices of Steven Tuan Pham is a Houston-based Immigration Law Firm. Our U.S. Immigration Attorneys and our U.S. Consular Application Lawyers have assisted numerous clients around the U.S. and around the world in preparing and filing immigration benefits. Our Houston Texas I-212 Application Lawyer and our Houston Texas INA Section 212(h) Inadmissibility Waiver Attorneys can be reached at 713-517-6645 or through online inquiry.
DISCLAIMER


Immigration Law is a vast area of law and every situation is unique. You should NOT rely on the limited information on this general site in replacing a personal consultation with an experienced Houston Exclusionary Waiver Application Lawyer or an experienced Houston INA Section 212(h) Inadmissibility Waiver Attorney. There may be legal issues, depending on the facts and circumstances, that go to the merit of the case, in which you may not be aware. You are invited to contact the U.S. Inadmissibility and Extreme Hardship Waiver Attorneys at 713-517-6645 , or complete our Contact Form for assistance in filing your immigration applications.
Serving Clients in Houston, West Houston, Southwest Houston, Sugar Land, Katy, Copperfield, Memorial, Spring, Northwest Houston, Northchase, Spring Cypress, Champion Forest, The Woodlands, Kingwood, Humble, Lake Houston, Midtown, Memorial, West Oaks, Royal Oaks, Clear Lake, League City, Westchase Business District, Harris County, and Galveston County.